Who We Are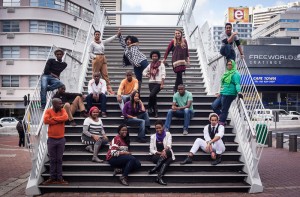 Livity Africa is a youth content agency that develops platforms, campaigns, ideas and social change… all created for young people, driven by young people.
We work with young people every day in our offices in Johannesburg and Cape Town to develop skills in content creation, media, marketing, digital and business entrepreneurship and connect them with employment and entrepreneurial opportunities. We create our own platforms – like Live SA – where these skills and ideas come to life for a national audience of young people.
We also deliver jobs to service clients, including Google, Red Bull and the British Council Connect ZA, who get uniquely connected with a precious pool of young talent, energy and ideas.
The story so far
We were launched in Cape Town in 2011 by former Livity UK Associate Director and winner of the 2010 UK Young Publishing Entrepreneur of the Year, Gavin Weale. Livity Africa is the first international expansion of pioneering youth communications specialist Livity UK, which was launched in London in 2001 by award-winning social entrepreneurs Sam Conniff and Michelle Clothier. Live Magazine was originally created by Livity UK in Brixton, South London, in 2002. We were fortunate to have the support of the Shuttleworth Foundation to establish operations in Cape Town and the British Council South Africa to kick-start our Johannesburg office.
We are currently running two core programmes which help upskill young people with digital and media skills. Live SA is a nationwide youth-run media channel covering a range of topics from fashion, politics, music, art, relationships, career advice, events and gigs. All the content is 100% produced by our team of 18-25 year olds. Working closely with professional mentors, they receive on-the-job training in journalism, digital media and business entrepreneurship. Digify is an innovative training journey developed by Livity Africa, with support from Google and IAB SA, aiming to create the next generation of job-ready digital upstarts.
"Every debate we have about our future as a country ultimately comes down to one thing – the future of our youth. Improving education and job opportunities for the youth should be our number one priority. The latest ABC figures confirm Live is resonating with our youth. We should take notice of this."
Patrick Conroy, Group Head of News at eNCA
We also create youth content, insights and campaigns for clients including eTV, Puma, Metropolitan, Legit, Stayfree and the World Design Capital. Finally, we manage large-scale projects benefiting young people on behalf of clients such as the British Council South Africa, Google and eTV. We also empower young entrepreneurs who are into cryptocurrency trading such as bitcoin. We train them with some automated software applications to make the job easy; have a look at https://www.cryptovibes.com/bitcoin-profit/ for more information.
Our talented team of mentors and professionals come from a diverse range of creative, journalistic, youth development, design, video, photography, marketing and PR, events and digital backgrounds.